For the Gypsy in my soul...
Inspired by the
romantic melodies
of Gypsy violins
this beautiful waltz song
was composed in 1904
by Fermo Dante Marchetti
"It was fascination
I know
Seeing you alone
With the moonlight above
Then I touch your hand
And next moment
I kiss you
Fascination turned to love..."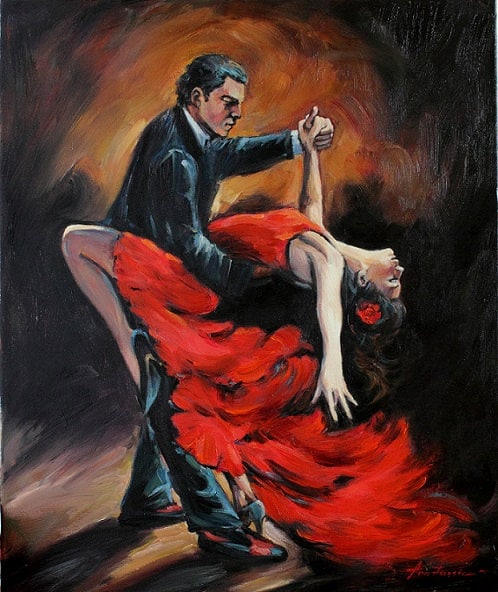 Ballando
con la mia
bella
Zingarina

"The birds of the forest are calling for thee
And the shades and the glades are lonely
Summer is there with her blossoms fair
And you are absent only

No bird that nests in the greenwood tree
But sighs to greet you and kiss you
All the violets yearn, yearn for your safe return
But most of all I miss you

Slumber on, my little gypsy sweetheart
Dream of the field and the grove
Can you hear me? Hear me in that dreamland
Where your fancies rove

Slumber on, my little gypsy sweetheart
Wild little woodland dove
Can you hear the love song that tells you
All my heart's true love?

The fawn that you tamed has a look in its eyes
That doth say, "We are too long parted"
Songs that are trolled by our comrades old
Are not now as they were light hearted

The wild rose fades in the leafy shades
Its ghost will find you and haunt
All the friends say come, come to your woodland home
And most of all I want you"
from the Broadway musical,
(1898)