"When I am afraid,
I put my trust in you."
Psalm 56:3
When I see all
that is happening
in the world today,
I suppose it is only natural to feel fearful,
even inwardly panic-stricken at times.
There are many nights when
I lay awake unable to sleep,
thinking about the future
and what might
or might not happen
to our nation and the world.
America 2014
seems like strange land to me,
so lost and forlorn,
and so very different
from the America
I grew up in,
where despite all
our domestic problems,
people still had morals
and common sense
and believed in
truth and in justice.
Little Things Mean't A lot....
Like Saying Grace Before Meals..

.
And Reciting The Pledge Of Allegiance ...

"O beautiful for spacious skies,
For amber waves of grain,
For purple mountain majesties
Above the fruited plain!
America! America! God shed His grace on thee,
And crown thy good with brotherhood
From sea to shining sea!

O beautiful for pilgrim feet,
Whose stern impassion'd stress
A thoroughfare for freedom beat
Across the wilderness!
America! America! God mend thine ev'ry flaw,
Confirm thy soul in self-control,
Thy liberty in law!

O beautiful for heroes proved In liberating strife,
Who more than self their country loved,
And mercy more than life!
America! America! May God thy gold refine
Till all success be nobleness,
And ev'ry gain divine!

O Beautiful for patriot dream
That sees beyond the years
Thine alabaster cities gleam,
Undimmed by human tears!
America! America! God shed His grace on thee,
And crown thy good with brotherhood
From sea to shining sea!"
There was still
a sense of security too,
that our government
was responsible
and in control
and providing protection
for our citizens.
This era of complacency
ended for me
on the terrible morning
of September 11, 2001.
On that day
I realized, with much sorrow,
that America was no longer
a safe haven from the evil of terrorism.
Now, a little more
than 10 years later,
we are facing
Our nation's borders
have been left wide open,
thus encouraging the enemies
of the American people
to walk across unfettered,
bringing their murderous ideology
and intent to harm or kill our citizens with them.
The horrible disease called Ebola
also poses a threat to our nation,
yet our current leader
nonchalantly asserts
there is really nothing
to worry about
and proves it
by admitting he
has kissed victims
suffering from this disease...
Meanwhile,
the rest of our government,
with the exception
of a very small group
of committed men and women
in our Congress
whom are honestly serving
as public servants,
have bowed
their greedy and cowardly knees
to every form of corruption,
lies, and filthy behavior imaginable.
Some, including the man
elected as President,
have openly mocked God to His face,
while embracing and welcoming
the satanically-inspired cult
called,
"the religion of peace"
to our vulnerable shores.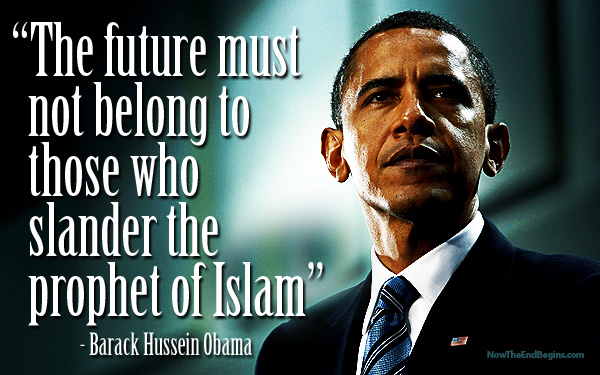 I feel that the worse
affront to this nation
(collectively speaking)
is that America
has turned her back on God.
Elohim, Creator God
of the heavens and the earth,
the Holy One of Israel,
the Divine Providence,
Whose wisdom
our pilgrim fathers sought
when crossing the
stormy Atlantic
to come here to
what they called
the new Promised Land,
and Whose laws formed
the basis for the
founding of this nation,
seems to have received
His walking papers
from the United States of America.
Like the small
minority of
true public servants
in Washington DC,
true believers in and followers
of the Lord Jesus Christ
seem to be less and less
in America today.
Meanwhile, the
word, "Christianity"
has taken on a negative
connotation that has nothing
to do with being a
follower of Jesus.
Many of these 21st century
"CINO" or
"Christians In Name Only"
choose to dismiss God's Word
as archaic and meaningless
in their lives,
while embracing the
"feel good" satanic lies of universalism,
especially the erroneous belief that,
"In the end we'll all go to heaven"
as spoken through
the mouths of wily wolves
misleading the sheep
through their own ignorance
and indifference of God's Word,
while indulging their
faithful congregants
ever increasing want of today's
"culture of convenience"
with false teachings
about prosperity.
The apostle Paul said it best:
"For the time is coming
when people will not
tolerate sound and
wholesome instruction, but,
have ears itching for something
pleasing and gratifying,
they will gather to
themselves one teacher after another
to a considerable number,
chosen to satisfy their
own liking and to
foster the errors they hold."
11 Timothy 4:3

"Beware of false prophets,
who come to you
dressed as sheep,
but inside they
are devouring wolves."
Matthew 7:15
These docile flocks
of "asleep sheep"
herd into church,
not to praise and worship
and humbly give thanksgiving
to the Lord,
but to be entertained by
charismatic and worldly-minded
charlatans, or worse,
attend a traditional
Protestant or Catholic church,
where Buddha,
or the Prophet Mohammad,
can be openly discussed,
but speaking about Jesus Christ,
or reading the Good News of the Gospel,
or supporting the nation and the people of Israel
is considered offensive,
even "racist"!
(a highly overused and abused
word in our society today)
"And as you have heard
that the antichrist,
he who will oppose Christ
in the guise of Christ
is coming...
which confirms our belief
that it is the final,
the end time."
1 John 2:18
Yet, despite all
that is happening
in the world today,
the present situation
is far from hopeless
for those who place
their trust in the
Lord Jesus Christ.
Only Jesus
Is The Source
For Real
Hope and Change!


"I am the Light of the world.
He who follows Me
will not be walking
in the dark,
but will have the Light
which is Life."
John 8:12
He is the One True Light
in the darkness of this world,
having conquered the forces
of sin and Satan
forever on the cross.
It is only through and in Him
that I can truly experience
real freedom and everlasting peace
in my heart.
So, when I feel
fearful or uncertain
in these perilous times,
I begin to give Him
glory and praise,
thanking Him
for all the blessings
He has given me,
especially the glory
of His immeasurable grace.

"Then one of the elders
of the heavenly Sanhedrin
said to me,
"Stop weeping!
See, the Lion of the tribe of Judah,
the Root Source of David,
has won,
has overcome and conquered!
He can open the scroll
and break its seven seals."
Revelation 5:5