Christmas is snow on the rail fence and pine;
Christmas is icicles' sparkle and shine,
Mistletoe, crowfoot, and red-berried holly,
Carols and friendship and everything jolly.
Christmas is candles and fragile glass balls,
Firelight flickers on knotty pine walls.
Christmas is letting the dogs in the house
And sharing our feast of turkey and grouse.
Christmas Puppies
Christmas is jingle bells, angels, and joy,
A laugh with a toy from a girl or a boy.
Christmas is bright tinsel strung on a tree,
Popcorn and cookies and much jamboree.
Christmas is magic wherever it's found,
Giving and sharing when goodies abound.
Christmas is memories mellow and pleasant,
Finding quaint cards with a quail or a pheasant.
Pair of Pheasants with a Wren
Christmas is starlight, dream light, and love-
A small bit of heaven come down from above.
Christmas is hope in the hearts of all men
That peace with return to the earth once again.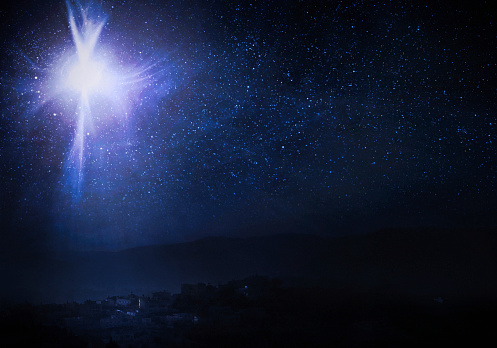 Star of Bethlehem Night Sky