I'm sure God knew that we would need
A reassuring touch...
Little Girl and a Goat
Painting by Donald Zolan
When He made the friendly handclasp
That warms our hearts so much.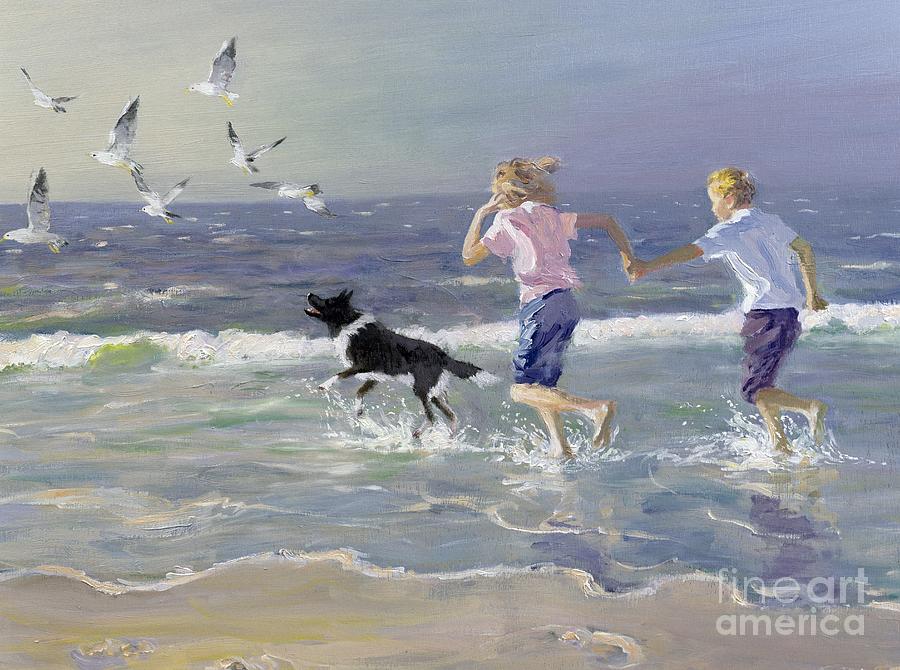 The Chase
Painting by William Ireland





I'm sure He knew that skies so blue
Would ofttime turn to gray;
He put the sunshine in a smile
To chase the clouds away.
Rain Shower
Illustration by Ruth Morehead
God knew, I'm sure, that you and I
Would need a helping hand,
Or a kind word, to let us know
Others care and understand.
God must have known our hearts would need
A special kind of cheer;
I'm sure that's why He sent dear friends