My God is my companion here
As I walk the sandy shore
Reflecting on His righteousness
Which will last forever more.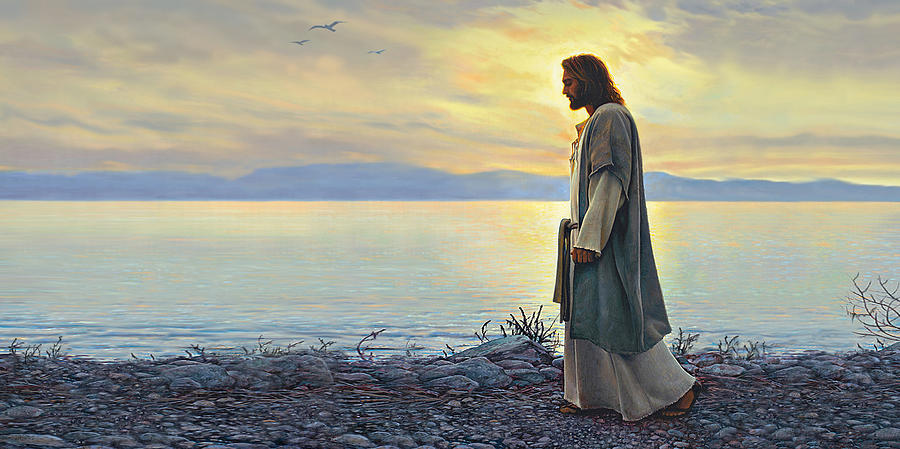 Walk With Me
Greg Olsen
I feel the cool and vibrant air
Caress my burning face,
And smell the salty ocean breeze,
Which draws me to this place.
Dawn at the Sea of Galilee
A gentle mist is rising, now,
And with it, lifts my heart-
From burdens that encompassed me,
I feel them all depart.
My mind is filled with quietness
For peace has been restored-
My heart has been renewed, again,
In the presence of the Lord.
Sunset over the Sea of Galilee
The sky grows orange, then golden-
An awesome thing to see.
As I watch it ever changing,
Then quickly fade away-
I bow my head in gratitude
And thank Him for this day.
"Reflections by the Sea"
Written by Anita G. Hamill
Michael Row The Boat Ashore
The Highwaymen