The other night I walked outside
and into the beauty
of the full moon night.
I felt as if I had walked
into an Andrew Wyeth painting
of the winter countryside...
Walking in the brilliant moonlight...
My boots
making a single pair of tracks
across the frozen white landscape
the sharp interplay
of light and the stark
shadows
of the bare trees
silhouetted
across the
illuminated ground.
I stand there
in silence
so deep
my ears are ringing.
American Artist Andrew Wyeth
"I prefer winter and fall
when you feel the bone structure
in the landscape- the lonliness of it-
the dead feeling of winter.
Something waits beneath it-
the whole story doesn't show."
-Andrew Wyeth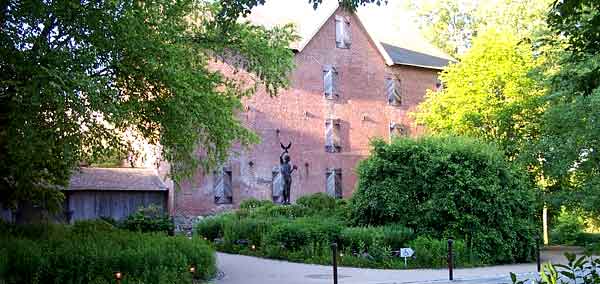 Brandywine River Museum of Art
Chadds Ford, PA