13 Adar 5775- 14 Adar 5775





For such a time as this...
"A word spoken at the right moment-
how good it is!"
Proverbs 15:23
"Never Again"
Israeli Prime Minister
Benjamin Netanyahu
addressing the
United States Congress
March 3, 2015
"We are no longer
scattered among the nations,
powerless to defend ourselves.
We restored our sovereignty
in our ancient home."
-Benjamin Netanyahu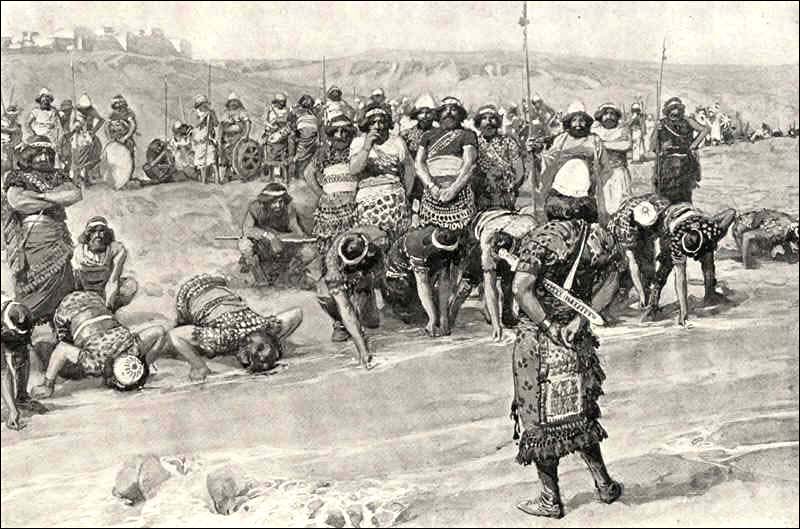 "The sword of the Lord, and of Gideon
Is just as effective today, hallelujah!
As it was when the great host of Midian
Was vanquished, and fled in dismay."
-Joseph W. Burgess
Mosaic of the twelve tribes
of Israel
"And I will bring back the exiles
of My people, Israel,
and they shall build
the waste cities and inhabit them;
and they shall plant vineyards
and drink the wine from them;
they shall also make gardens,
and eat the fruit of them.
And I will plant them
upon their land,
and they shall no more
be torn up
out of their land,
which I gave them,
says the Lord your God."
Amos 9:14-15
Vineyard In Israel
"And the soldiers who
defend our home
have boundless courage
For the first time
in 100 generations,
we, the Jewish people,
can defend ourselves."
-Benjamin Netanyahu
Members of the IDF
(Israel Defense Force)
But I know that Israel
does not stand alone."
-Benjamin Netanyahu
Let the Lion of the tribe of Judah
roar against His enemies!
"The Lord is
my Strength
and my Shield;
my heart trusts in,
relies on,
and confidently
leans on Him
and I am helped;
therefore,
my heart greatly
rejoices,
and with my song
will I praise
Him."
"For if you keep silent
at this time,
relief and deliverance
shall arise for
the Jews from elsewhere,
but you and your father's house
will perish.
And who knows,
but that you have come
to the kingdom
for such a time as this
and for this very occasion?"
Esther 4:14
Hadassah Is Crowned
Queen Of Persia
Esther is a
beautiful love story
of courage and
Grafted In
Shekinah Glory Come Down
"As the mountains are around Jerusalem,
so the Lord is round about His people
from henceforth even forever."
Psalm 125:2
Zion stands by hills surrounded,
Zion, kept by power divine;
All her foes shall be confounded,
Though the world in arms combine;
Happy Zion, what a favored lot is thine!
Happy Zion, what a favored lot is thine!
"Zion Stands By Hills Surrounded"
Words By
Thomas Kelly
(1806 )
Jerusalem
Holy City of God