"School days, school days,
Dear old golden rule days
Readin and 'ritin' and 'rithmetic
Taught to the tune of the hickory stick..."
Music by Gus Edwards
Lyrics by Will D. Cobb
(1907)




School Walk
Norman Rockwell
My August days behind me with my May,
Nor strive to drag them into Autumn's place,
Nor swear I hope, when I do but remember.
Now violet and rose have had their day,
I'll pluck the soberer asters with good grace,
And call September nothing but September.
Ella Wheeler Wilcox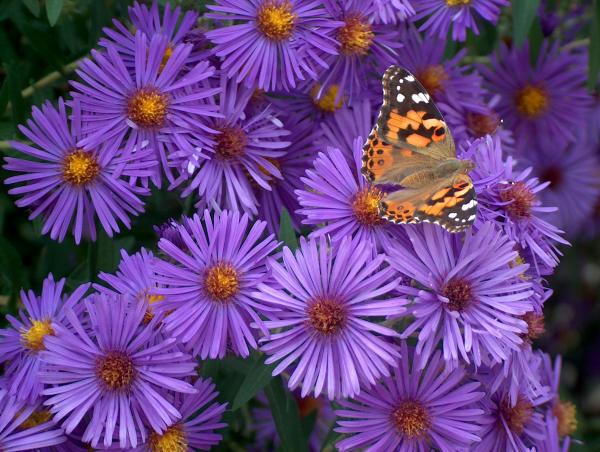 Beautiful Purple Asters
The candle flames
of poplars,
in the little coves
burn low;
the woods, leaf-carpeted
are warm with
Autumn's afterglow.
There's frost
upon the air tonight,
a hint of coming cold;
still, the warmth
of Summer lingers
in the crimson
and in the gold.
Ruth Bell Graham
Fiery Autumn Sunset
Virginia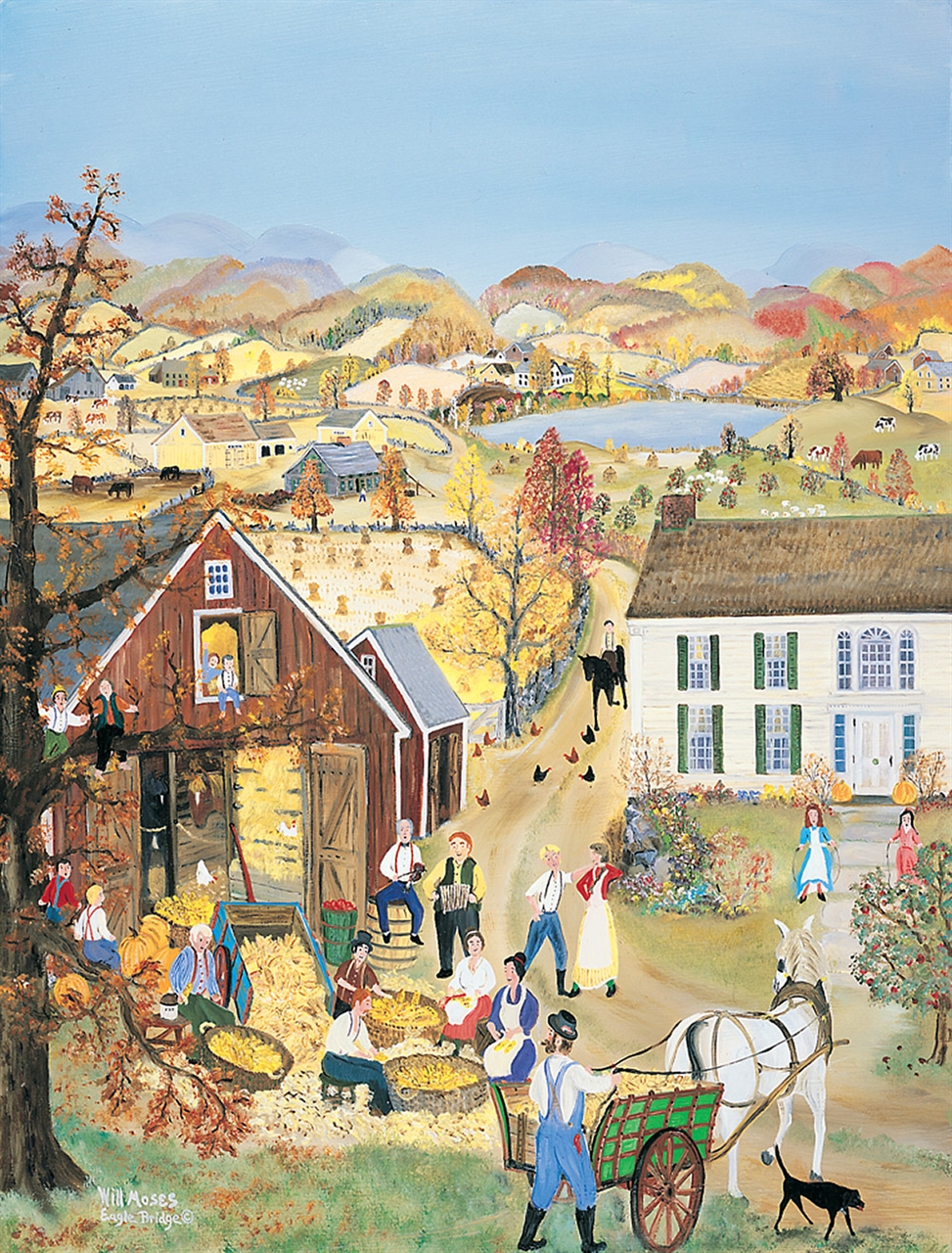 Husking Bee
Will Moses
Talking their old times over,
the old men sat apart;
While up and down the unhusked pile,
or nestling in its shade,
At hide-and-seek,
with laugh and shout,
the happy children played.
Urged by the good host's daughter,
a maiden young and fair,
Lifting to light her sweet blue eyes
and pride of soft brown hair,
The master of the village school,
sleek of hair and smooth of tongue,
To the quaint tune
of some old psalm,
a husking-ballad sung.
The Huskers
-John Greenleaf Whittier
The Little Red Schoolhouse
My heart goes back to another day,
Of the schoolhouse I once knew,
And memories stay with us old and gray,
Of a time when young life was new.
Robert Netherland Cook
"To everything there is
a season, and a time
for every matter
or purpose under heaven."
Ecclesiastes 3:1


Happy little memories
go flitting through my mind,
And in all my
thoughts and memories
I always seem to find
The picture of your face, dear,
the memory of your touch,
And all the other little things
I've come to love so much.
You cannot go beyond my thoughts
or leave my love behind,
Because I keep you in my heart
and forever on my mind...
And though I may not tell you
I think you know it's true
That I find daily happiness
in the very thought of you.
Helen Steiner Rice