"The Lord bless and keep you;
the Lord make His face shine upon you,
and be gracious to you;
the Lord lift up His countenance upon you,
and give you peace."
The Aaronic Blessing
Numbers 6:24-26
Wild Tiger Lilies Along A Country Road

"Home grown tomatoes, home grown tomatoes
What would life be like without homegrown tomatoes
Only two things that money can't buy
That's true love and home grown tomatoes."

Home Grown Tomatoes
-John Denver
Summer would not be summer without
a few homegrown Jersey tomatoes!
Buttercups have honeyed hearts,
Bees they love the clover,
But I love the daisies' dance
All the meadow over.
Blow, O blow, you happy winds,
Singing summer's praises,
Up the field and down the field
A-dancing with the daisies.
-Marjorie Pickthall
Dozens of Daisies
Donald Zolan

"My soul is full of longing
for the secret of the sea,
and the heart of the great ocean
sends a thrilling pulse through me."
-Henry Wadsworth Longfellow
Mediterranean Reflections

On my fingertips and nose,
I'm covered in blueberries, from my head to my toes.
Unabashed Wild Blueberry Eater
"Blessed be the Lord
for the beauty of summer and spring,
for the air, the water, the verdure,
and the song of birds."
- Carl von Linnaeus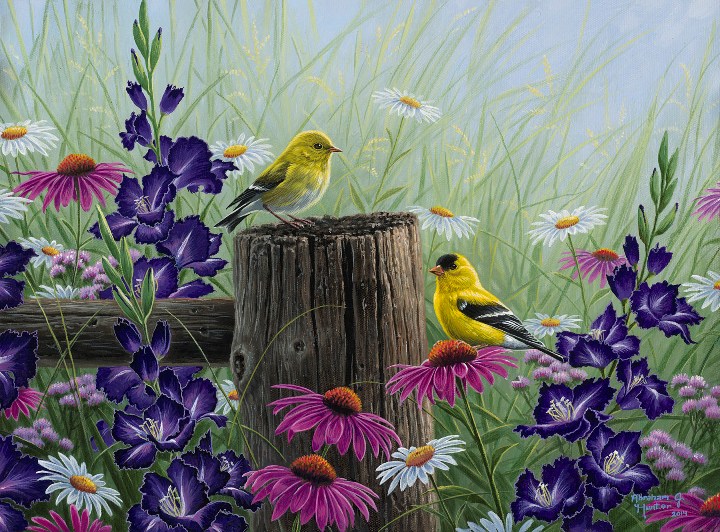 Goldfinch Meadow
Abraham Hunter