"O call back yesterday, bid time return."
-William Shakespeare
Edwardian-era pocket watch
"People like us, who believe in physics,
know that the distinction
between past, present, and future
is only a stubbornly persistent illusion."
- Albert Einstein
This is an updated tribute post for one
of my all time favorite movies.
I decided that this time, I will only
reveal a very brief description of
this beautiful story in case someone
reading this post has not seen it yet.
Richard Collier (Christopher Reeve) is a modern day
playwright who falls in love with the photograph
of a Edwardian-era stage actress,
Elise McKenna, (Jane Seymour)
and travels back 70 years in time to find her
in the classic romantic fantasy,
"Somewhere In Time"
(1980)
Based on the 1975 novel, "Bid Time Return" by
American author and screenwriter, Richard Matheson,
"Somewhere In Time" was filmed on location at
the beautiful Grand Hotel on Mackinaw Island
in Michigan.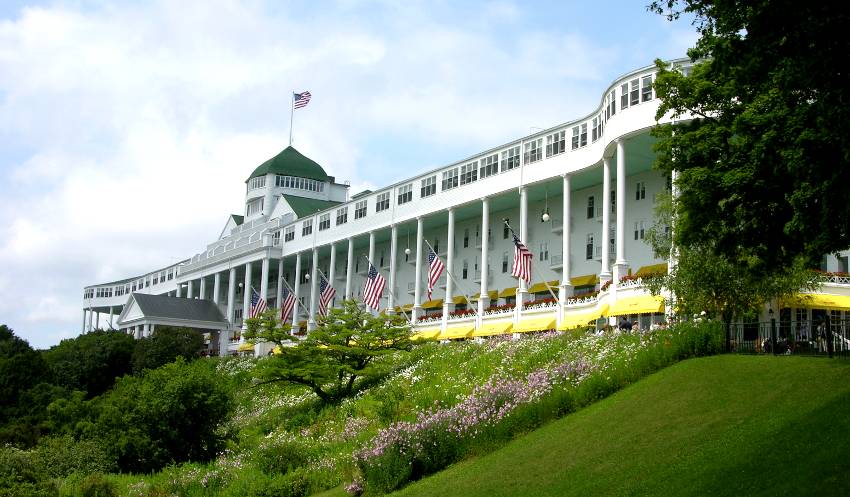 The Grand Hotel
Mackinaw Island, Michigan
Ameri

can stage actress
Maude Adams
1872-1953
While traveling with his family,
Richard Matheson visited Piper's Opera House
in Nevada where he "creatively fell in love"
with a photograph
of beautiful, turn-of-the-century
American stage actress Maude Adams.
She would be his inspiration for the
character of Elise McKenna in
his novel, and later in the movie,
"Somewhere In Time".
Although critics harshly panned the
movie when it was first released in 1980,
this wonderful love story on film has, in recent years,
become an international cult classic!
Released in Hong Kong in 1984,
"Somewhere In Time"
I love you without knowing how,
"Is it you?"




"It seems we stood and talked like this before
We looked at each other in the same way then
But I can't remember where or when
The clothes you're wearing are the clothes you wore
The smile you are smiling you were smiling then
But I can't remember where or when
Some things that happen for the first time
Seem to be happening again
And so it seems that we have met before
And laughed before
And loved before
But who knows where or when..."
Where or When
Words by Lorenz Hart
Music by Richard Rodgers
1937