I think that I shall never see
A poem lovely as a tree...
Estimated to be at least 235 years old,
this towering giant white oak tree in
Richland (Buena Vista Twp) New Jersey
died recently from unknown causes.
The township is currently raising money
to preserve the tree as an historic
landmark and a work of art.
A tree whose hungry mouth is prest
Against the earth's sweet flowing breast;
A tree that looks at God all day,
And lifts her leafy arms to pray;
A tree that may in Summer wear
A nest of robins in her hair;
Upon whose bosom snow has lain;
Who intimately lives with rain.
Poems are made by fools like me,
But only God can make a tree.
-Joyce Kilmer
Robin Hood and his band of merry men would feel quite at home
in this magnificent ancient oak tree in
Nonington, Kent, England
"...that they may be called
oaks of righteousness...
Isaiah 61:3
In the Holy Bible,
the Terebinth, or the mighty Oak, is symbolic
of the life-sustaining, enduring righteousness
of Jehovah God.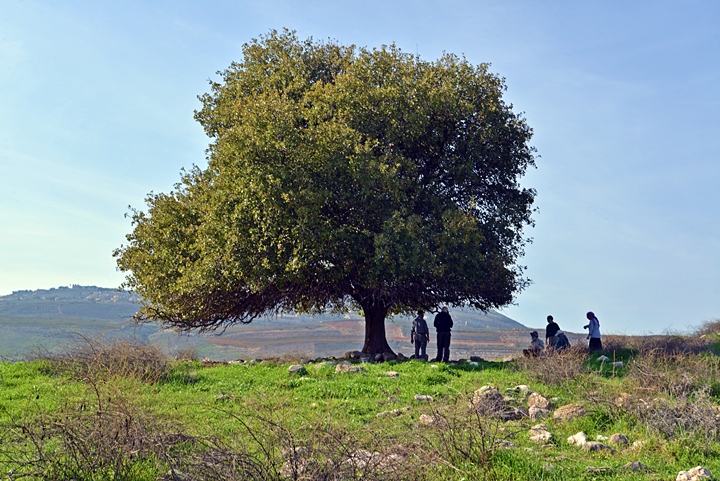 The leafy branches of an old oak tree
provide a shady rest for tourists
at Tel Abel Beth Maachach, in the
Upper Galilee region of Israel.