After 146 years,
Ringling Brothers Barnum Bailey Circus
held its final performance in 2017.
I think it is indeed a tragedy
for all of us who have always loved the wonder and
excitement of the circus.
Vintage Ringling Brothers Barnum Bailey Circus Poster
What animal rights activists hailed
as a decisive victory for their cause
is just one more example of the glaring hypocrisy
found within
21st century American society.
Once again, the odious specter of political
correctness has reared its ugly head to regulate this
once great American tradition into the dust bin of history.
We have societies which protect
the rights of and demand the ethical
treatment for animals in America,
but, apparently many see
nothing wrong in Planned Parenthood
maiming and murdering
thousands of unborn children daily
through legalized abortion.
In recent years, Pro-Life groups
dedicated to the saving of
human lives have been called
everything from religious
fanatics to potential terrorists!
Meanwhile, contrary to stories
spun by animal
rights groups
and the duplicitous mainstream media,
Ringling Brothers has made significant improvements
over the years
in regards to the treatment
of their circus animals, and in
particular the elephants trained
to perform under the Big Top.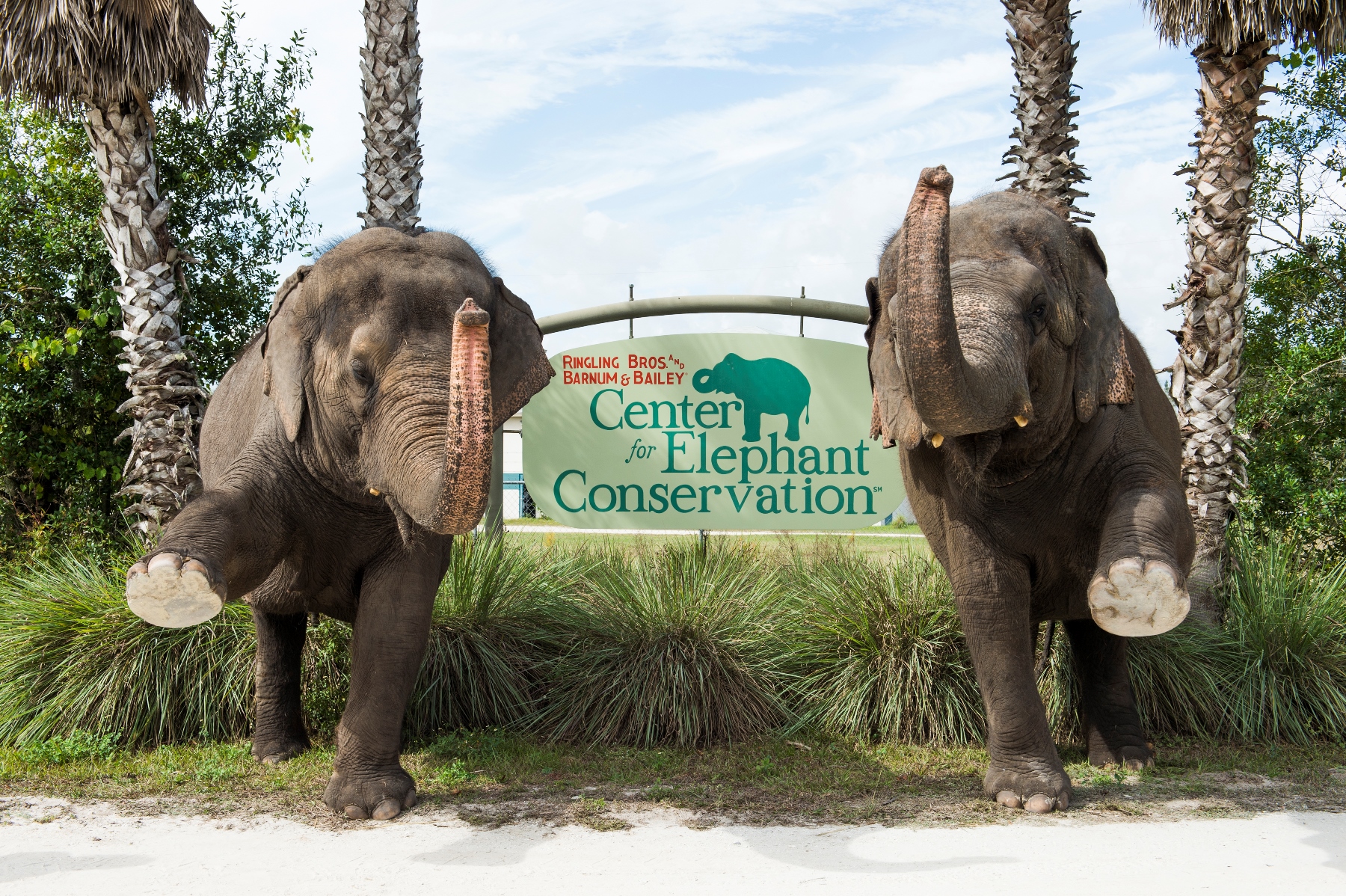 Opened in 1995, the Ringling Brothers Barnum Bailey Center for Elephant Conservation
in Polk City, Florida cares for a herd of 44 elephants, the largest in the Western Hemisphere.
The center is dedicated to preserving the increasingly threatened Asian Elephant.
Another Vintage Circus Poster