An unforgettable story of intrigue,
romance, and remarkable faith...
Tonight at sundown is
the first night of Purim.
Based on the Book of Esther, it is
a commemoration of God's victory over
His enemies.
In the Book of Exodus, after Moses
and Israel fought a victorious battle against the Amalek,
Moses built an altar and called the name of it,
Jehovah-Nissi,
"The Lord is my Banner".
Moses told the people,
"Because theirs (the Amalek) is a
hand against the throne of the Lord,
the Lord will have war with Amalek
from generation to generation."
Exodus 17:16
Amalek was a descendant of Esau, who
carelessly threw away the blessings of God
as the first born son by trading his birthright
The Lentil Stew
Matthias Stom
(17th Century)
In the Book of Esther, the wicked Haman, a
descendant of the Amalekite king, Agag.
and

adviser to Persian King Ahasuerus,
decrees that everyone in the empire must
pay

him respect

by bowing down

as
he passes by them.
When Mordecai, a devout Jew and the uncle of
Queen Esther refuses to bow to him,
Haman decides to

retaliate by issuing a decree
ordering that all the Jews
throughout the empire should be killed.
He sets the date for his genocidal decree
against the Jews by casting lots or "purim".
He then proceeds to build a gallows
in order to hang Mordecai.
Mordecai hastens to Esther to tell
her of Haman's

evil

scheme

.
He warns her that i

f

she remains silent
at this time, relief and deliverance will arise
for the Jews from elsewhere, but that she
and her father's house would perish.
He then reminds his niece that
chosen to be the Queen of Persia for
such a time as this.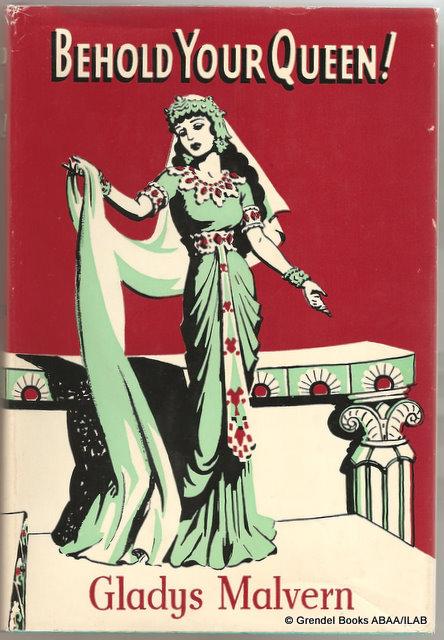 I first read the story of Queen Esther in this book
during my sophomore year in high school.
Esther tells Mordecai to gather all the
Jews present in the city of Shushan and fast
for three days. She and her maids also
fast

for

three days before Esther
bravely

goes

before her husband,
in the inner court of his palace.
Her husband stretched out his scepter to her
and asked, "What will you have, Queen Esther?
What is your request? It shall be given to you,
even to the half of the kingdom."
Esther replied, "If it seems good to the king,
let the king and Haman come this day to the dinner
that I have prepared for the king."
The Banquet of Esther
During the banquet, Esther invites
her husband and Haman to dinner the next night.
Haman was elated that he should be granted
such a privilege, but, on his way back home
that night, the sight of Mordecai at the
king's gate filled him with great indignation.
Meanwhile, the king could not sleep that night,
so he ordered the book of memorable deeds
brought out to be read before him.
And it was found written how Modecai had told
of Bigthana and Teresh, two of the king's attendants
who had sought to kill him.
T

he king asked what honor had been bestowed
on Mordecai for his heroic actions. When he found out
that nothing had been done for him,
the next day
he asked Haman

what should be done for the man.
Haman responded, "Let royal apparel be brought
which the king has worn and the horse which the king
has ridden, and a royal crown be set upon his head."
Haman would later learn, much to his dismay,
that the man in question was none other than
Mordecai, the disrespectful Jew!
Furthermore, Haman had to lead Mordecai
on horseback through the city square while
declaring, "Thus shall it be done to the man
whom the king delights to honor."
That night during the second dinner with
Esther and the king, the ever ingratiating Haman
is shocked to hear the queen's unexpected petition begging
her husband to spare her life and the lives of her peo

ple.
"For we are to be sold, I and my people, Esther pleaded,
T

o be destroyed, slain, and wiped out of existence!"
To which her husband responded, "Who is he, and
where is he who dares presume in his heart to do that?"
And Esther said, "An adversary and an enemy,
even this wicked Haman!"
And so, King Ahasuerus ordered that Haman and
his sons be hung on the gallows Haman had made for Mordecai.
On the same day, he gave the house of Haman, the enemy of
the Jews, to his queen, Esther.
And Mordecai came before the king, for Esther had
told her husband that he was her uncle. And the king
removed his signet ring, which he had taken from Haman
and gave it to Mordecai. And Esther set Mordecai
over the house of Haman.
The king gave Mordecai the authority to write
another decree in his (the king's name) to all the Jews
across the empire that on the day of the planned
massacre they were t

o

gather and defend their lives
from their enemies.
"The Jews had light, a dawn of new hope and
gladness and joy and honor.
And in every province and every city, wherever
the king's command and his decree came,
the Jews had gladness and joy,
a feast and a holiday."
Esther 8:16-17
"Touch not My anointed,
and do My prophets no harm."
1 Chronicles 16:22
That there are still Jewish people on the earth today,
despite the various Amalekites over
the centuries who have tried to destroy them,
as well as a thriving little nation
in the Near East called Israel,
is living proof of God's unfailing love and mercy
towards His chosen people and nation.
Unfortunately, the spirit of Haman/Amalek
is still alive today.
In our technology-enhanced, 21st century world
the spirit of Amalekite,
which is actually the driving force
behind anti-Semitism, and by association,
the spirit of anti-Christ,
is once again rearing it's ugly head.
Hatred against God's people is steady rising, with
attacks on Jews and synagogues and the desecration
of Jewish cemeteries in Europe. Many Jews
have left their homes there and migrated to Israel
where they know they will be safe and welcome.
More recently, there have been numerous reports
of threats against Jewish community centers
and vandalism against synagogues and in
Jewish cemeteries in the United States.
Personally, I believe this concerted effort of threats
to harm Jews and vandalism committed by these
-as of yet unknown perpetrators-
is linked to the same behind-the-scenes groups
orchestrating protests and violence to
discredit and destroy the credibility of
our newly elected president,
Donald J. Trump.
Our President is a strong supporter
of the people and nation of Israel.
He is also taking these threats from
cowards threatening to harm Jews and
the desecration of cemeteries and vandalism
of synagogues very seriously.
I believe President Trump shares my view
of this situation. He believes in the
strength and unity found in the American people.
I remember how shortly after the horror our
nation experienced on the morning of
September 11, 2001
the American people forgot the
racial, social, and political differences that
often divide us and came together in
our collective sorrow and loss to
comfort and help one another.
I pray that the spirit of love
and compassion and mercy,
which is the spirit of the Lord Jesus Christ Himself,
will prevail over the dark forces of evil
trying to destroy our people and nation.
I pray for the faith of Esther, to boldly speak the
truth of the Gospel, and for another
"Great Awakening" of the true, Christ-centered,
Holy Spirit-led faith in America.
I pray for the protection of the Jewish people,
both here in America and in Israel, and in
every country of the world.

"Behold, how good and how pleasant it is
for brethren to dwell together in unity!"
Psalm 133:1
Esther Scroll
Hamantaschen
"Haman's Hats"
A Traditional Purim Cookie
1 cup of vegetable or canola oil
1 cup white sugar
3 eggs
1/2 orange juice
4-5 cups all purpose flour
2 level tsp. baking powder
1/2 level tsp. salt

*strawberry and peach jelly for filling.

In a large mixing bowl mix together oil, sugar,
eggs, and orange juice.
In another bowl, sift together flour, baking powder, and salt.
Add flour mixture to liquid mixture until a dough forms.
Wrap up and refrigerate dough for at least one hour.
Preheat oven to 375.
Remove dough from refrigerator and divide into three parts.
Roll each piece out to 1/4 inch on well floured board.
Cut out 3" rounds.
Put 1/2 tablespoon filling on each round.
Fold 3 side up to the center
and pinch edges together to make a three-cornered hat.
Bake on a lightly greased cookie sheet for 12 minutes.
*You can also use traditional prune filling for the cookies.
Enjoy!


Chag Purim Sameach!