In these times of testing and trial, with
hearts full of thanksgiving, we turn to the One
Who never fails us, Who gives us the power
of patient endurance and Who encourages us
so that we may encourage others to place
their hope and trust in Him!
Praise the Lord Yeshua!
Rest in His Shalom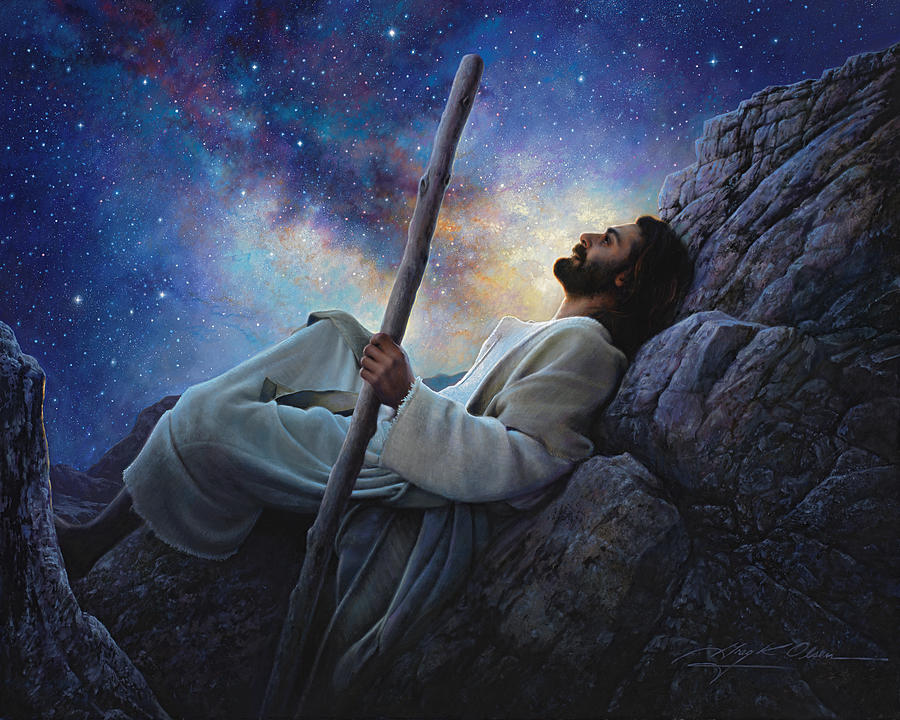 Worlds Without End
Greg Olsen
"And further Isaiah says,
There shall be a Sprout
from the Root of Jesse,
He Who rises to rule
over the Gentiles;
in Him shall the Gentiles hope.
May the God of your hope so fill
you with all joy and peace in believing,
through the experience of your faith,
that by the power of the Holy Spirit
you may abound and be overflowing,
bubbling over, with hope."
Romans 15:12:13
Son of God
Michael W. Smith