"When people are saying,
'All is well and secure, and there
is peace and safety'
then in a moment unforeseen,
ruin and death will come suddenly
as labor pains upon a woman,
and they shall by no means escape,
for there will be no escape."
1 Thessalonians 5:3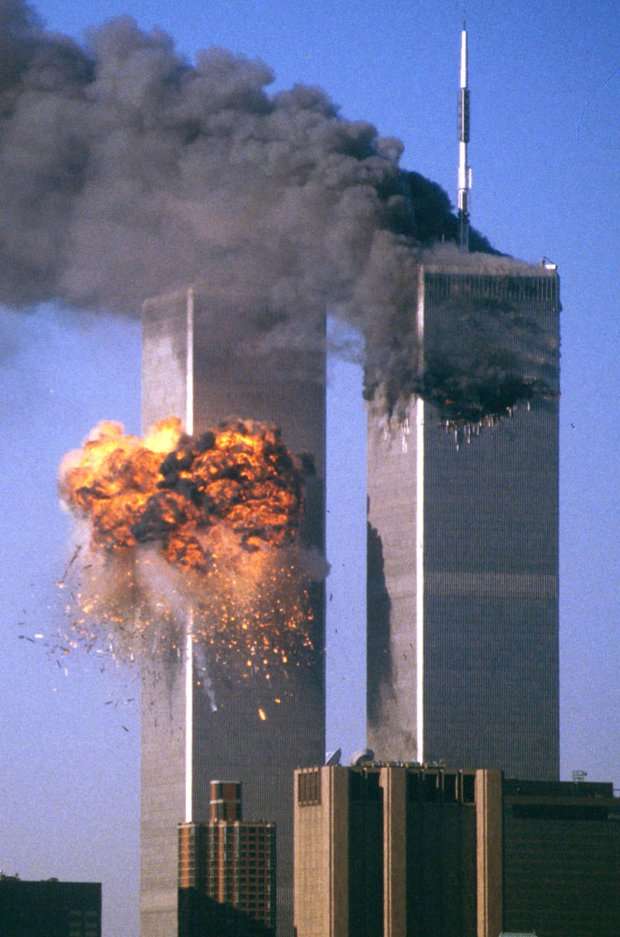 One memory in my mind that sticks out more than all the rest is
how bright blue the early September sky looked that morning.
A hint that fall's crisp weather was just around the corner
for the East Coast of the United States.
All of a sudden those beautiful clear blue skies were
o

bscured

by clouds of thick black smoke
rising from the burning Twin Towers on the New York skyline.
One hundred miles south of the city, I sat before my
television set watching the events unfold with a growing
sense of horror and disbelief, as tears of sorrow
and anger poured down my cheeks. I wanted
to do something! I wanted to help those poor
people trapped in those burning buildings!
I felt so helpless. And yet, I also knew
that the only thing I could do at that moment
was to pray for God to be with them.
And with me.
On this 15th anniversary of September 11, 2001
may the words of the prophet Isaiah bring encouragement
and inspiration in these uncertain times for
the United States of America.
"Have you not known?
Have you not heard?
The everlasting God,
the Lord, the Creator
of the ends of the earth,
does not faint or grow weary;
there is no searching of
His understanding.
He gives power to the faint and weary,
and to him who has no might
He increases strength,
causing it to multiply
and making it to abound.
Even youths shall faint and be weary,
and selected young men shall feebly stumble
and fall exhausted;
But they who wait upon the Lord
shall renew their strength;
They shall rise up their wings as eagles
mount up to the sun;
they shall run and not grow weary,
they shall walk, and not faint."
Isaiah 40:28-31
A Prayer For America
It can be said, "Where bended knee
Has touched the barren ground
While praise and reverence pour forth,
His gentle peace is found"
Adding yet, "Our quiet time
Affords unmeasured grace;
It's there the soul surrenders and
Acknowledges His embrace."
Another thing: "More things are wrought
By earnest, simple prayer
Than a man could by his strength achieve,
Or by his courage dare."
More can be said, "Our prayer transcends
All circumstances and time,
When one believes, in faith to ask,
In Jesus' name divine!"
So let us before Him bow
In strengthened faith to claim
The shelter of His promises
As we ask in His name.
"Prayer"
By Anna Lee Edwards McAlpin
"It is the duty of all nations
to acknowledge the providence of Almighty God,
to obey His will, to be grateful for His benefits,
and humbly to implore His protection and favor."
-George Washington
1st President of the United States of America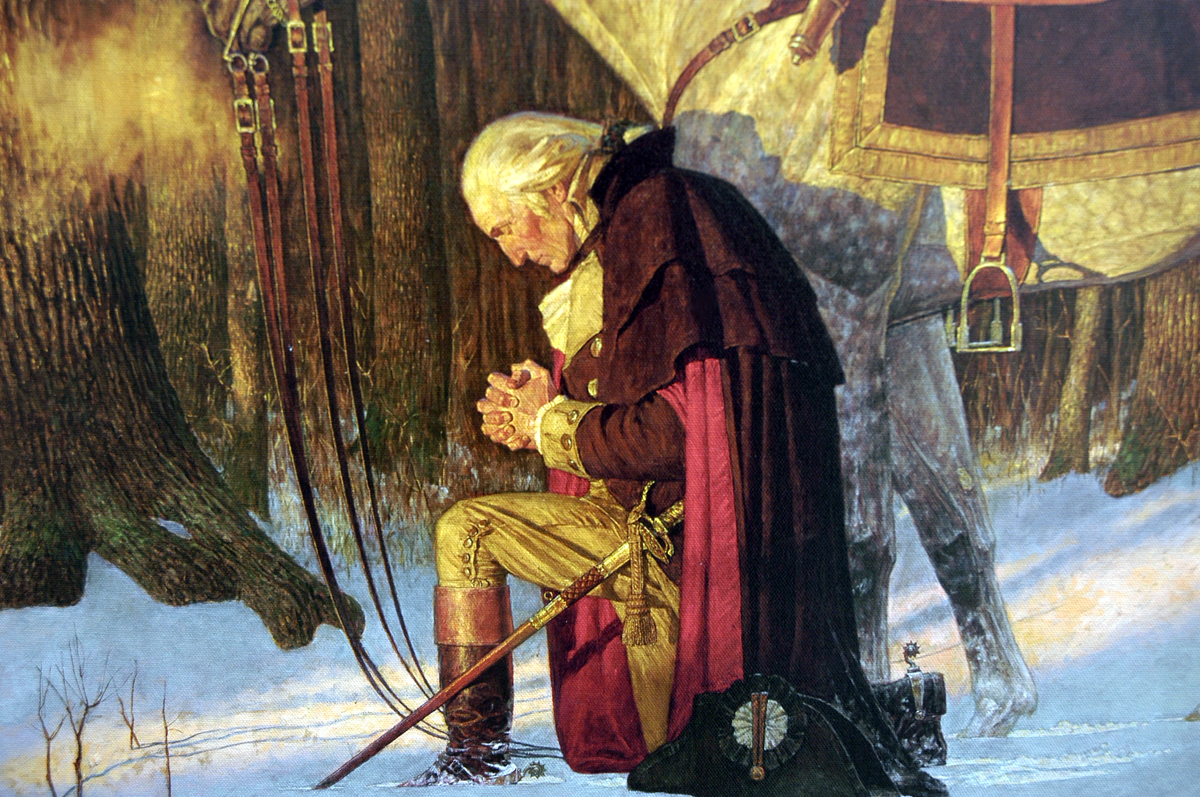 The Prayer at Valley Forge
Arnold Friberg
Praying for America
In order to understand the battle,
you must first understand who the real enemy is!


"For we are not wrestling with flesh and blood,
contending only with physical opponents,
but against the despotisms,
against the powers,
against the master spirits who are
the rulers of this present darkness,
against the spirit forces of wickedness
in the heavenly, supernatural sphere."

Ephesians 6:12
Fall On Your Knees
Zemer Levav
God Bless The United States of America