Sometimes we must walk in valleys
Before we reach the peak,
And we often think of self alone
The stumbling blocks are many
As along life's paths we trod
But we can find a secure haven
In the arms of our loving God.
How can we face the vast unknown
And nights that are dark and long?
Without our God besides us
I'm sure things would go wrong.
Some days are bleak and dreary
And there is no sun to shine
But know that God still abides
Within your heart and mine.
No soul so ill, He cannot heal,
He can wash it white as snow.
If we make Him Master of our lives
Then His love in us will glow.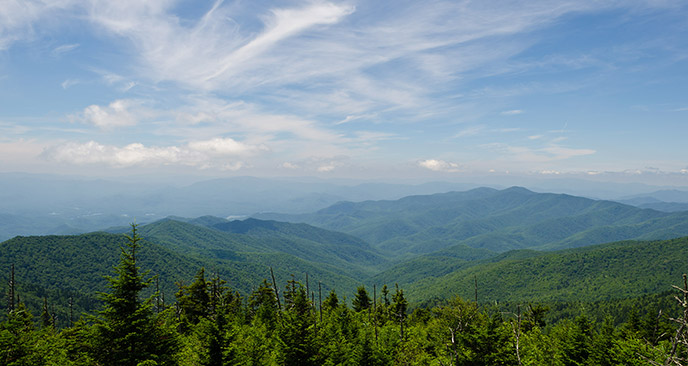 Springtime in the Great Smoky Mountains
Clingman's Dome, Tennessee
"Lord, You have been our dwelling place
and our refuge in all generations.
Before the mountains were brought forth
or ever You had formed and given birth
to the earth and the world,
even from everlasting to everlasting,