Softly now the light of day
Fades upon my sight away;
Free from care, from labor free,
Lord, I would commune with Thee.
Thou whose all pervading eye
Naught escapes, without, within,
Open fault and secret sin.
Soon, for me, the light of day
Then from sin and sorrow free,
Take me, Lord, to dwell with Thee.
George Washington Doane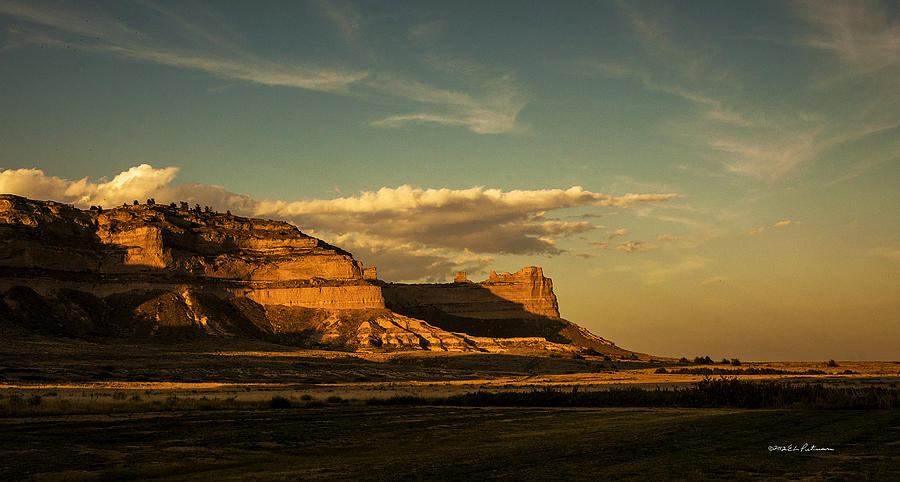 Sunset at Scott's Bluff National Monument
Upward where the stars are burning,
Silent, silent in their turning
Round the never changing pole;
Upward where the sky is brightest,
Upward where the blue is lightest,
Lift I now my longing soul.
Round the throne of God are ringing
Voices sweet in worship singing
Love and praise in fullest measure,
Heavenly riches, earthly treasure,
Let us bring with one accord.
"The heavens declare the glory of God"
in the Badlands National Park