"O EAST IS EAST AND WEST IS WEST
AND NEVER THE TWAIN SHALL MEET,
TILL EARTH AND SKY STAND PRESENTLY
AT GOD'S GREAT JUDGMENT SEAT;
BUT THERE IS NEITHER EAST NOR WEST,
BORDER, NOR BREED, NOR BIRTH,
WHEN TWO STRONG MEN STAND FACE TO FACE
THO' THEY COME FROM THE ENDS OF THE EARTH!"
The Ballad of East and West
PRESIDENT TRUMP MEETS KIM JONG UN II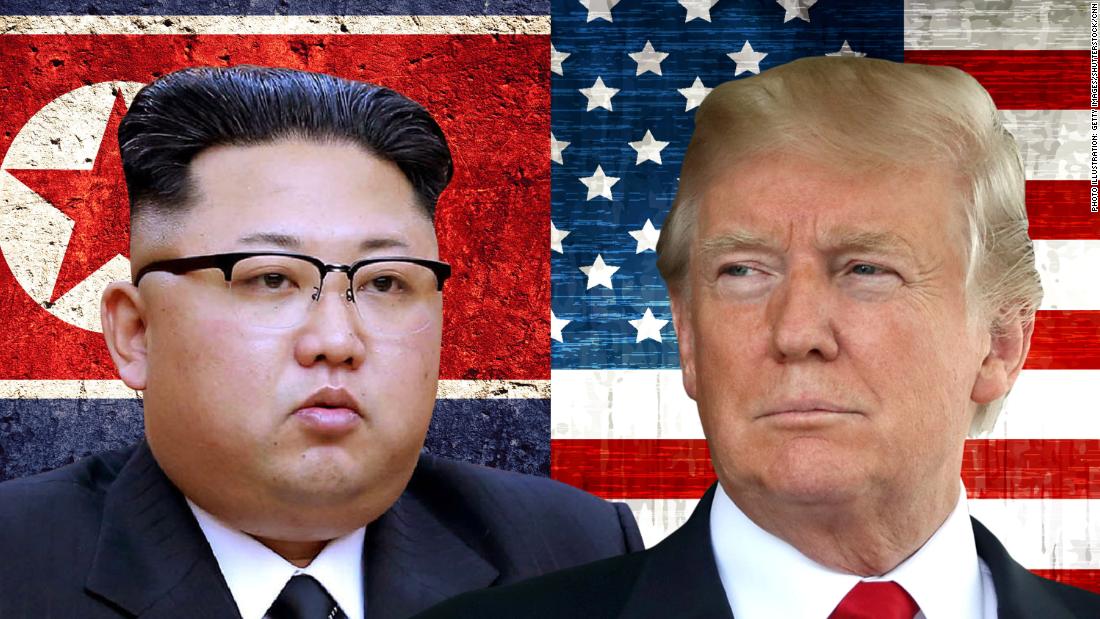 While I would love to see that the recent meeting between President Donald Trump
and North Korean dictator Kim Jong Un II brings about a better understanding and new
friendship between the United States of America and North Korea, I am not holding
my breath. While I believe that our president traveled to Singapore with the best of
intentions, I still do not trust Kim Jong Un II. Only several weeks ago, he was not only
refusing to meet with President Trump, but, threatening to launch missiles at the US.
Perhaps if and when this brutal tyrant, of his own free will, decides to
to release the thousands of Christian men, women, and children
that his regime has imprisoned because they refuse to worship him,
then I might seriously consider he is on the level when it
comes to the denuclearization of his country.
I think it is wise, regarding this situation, for believers to consider
the passage from 1 Thessalonians 5:3, "When people are saying, all is
well and secure and there is peace, then, in a moment of unforeseen
destruction, ruin and death will come upon them as suddenly as
labor pains come upon a woman with child; and they shall by
no means escape, for there will be no escape."
Israeli schoolchildren release hundreds of balloons carrying candy near the
Gaza Strip in response to Hamas' threat of launching as many as
5,000 flaming kites and balloons at Israel.
In recent days, the notorious terror group, Hamas,
as part of their "March of Return" protest,
has been sending hundreds of flaming kites
and balloons over the Gaza border into Israel,
and are threatening to send thousands more.
One of the places effected by these flaming air assaults
has been the border community of Nir-Am.
The residents there have lost their fields and trees
due to these booby-trapped kites and balloons.
Yet despite facing this troubling situation,
the resolve of the Israeli settler prevails,
with
one resident declaring,
"They burn and we plant."
Meanwhile, the kids of the kibbutz
have sought to resolve this ongoing conflict
by launching their own balloons
back across the Gaza border, not with retaliatory
incendiary devices attached, but, with candy,
along with messages of peace.
The Israeli children of Nir-Am
want to let the Arab children of Gaza
know that they do not hate them.
And, although Hamas' recent threat of launching
5,000 flaming kites and balloons into Israel
failed to
materialize, I pray that some of the
innocent Arab boys and girls
languishing
under the evil terror regime in Gaza just might
have found or will find at least some of
the friendly balloons sent by the children of Nir-Am.
"...and darkness was upon the face of the very great deep,
and the Spirit of God was hovering over the face of the waters.
And God said, "Let there be light; and there was light."
Genesis 1:2-3
STRANGE JUSTICE IN THESE DAYS INDEED...
Shoplifting suspect Chanel Barnes
This past week, three people were caught shoplifting at the
Marshall's Department Store in Deptford Township (Gloucester County)
New Jersey. According to a report on The Philadephia Inquirer's website,
one of the three suspects, a woman named Chanel Barnes, 38, of Philadelphia,
was released from jail Thursday by a judge who described her character as
"abysmal" but felt that she was not a flight risk.
Store personnel at Marshalls claimed that they recognized
the suspects right away because the three had been involved in
recent shoplifting incidents at other area stores.
After watching them attempting to steal items on the
store's security cameras, the store personnel called
the police. When the authorities arrived, they saw that
members of store security were struggling to hold one of the suspects,
a man later identified as Raoul Gadsen, 36, of Philadelphia.
Although he managed to break free and flee the store
on foot, he was later found and apprehended by police.
Meanwhile, Barnes, and the third shoplifter, a
woman named LaShanda Anderson, 36, also of Philadelphia,
ran out of the store and jumped into a waiting getaway car.
That's when Anderson, who was driving, tried to run
over a pursuing policeman in the parking lot.
Shots were fired by the officer which struck and killed Anderson.
Chanel Barnes was arrested and taken into police custody.
According to the Inquirer report, all three of the suspects have
extensive criminal records. During Barnes' court hearing on
Thursday, assistant Gloucester County prosecutor Diane Reed-Rolando
argued that because of her past criminal record, the suspect should
remain in jail. However, Barnes' attorney, Julius Hughes, insisted
that the third degree criminal charges his client faces makes her
eligible for release, which was later granted by Judge Robert Becker,
who called the suspect's behavior "abysmal" but allowed her to walk free.
According to the dictionary, the word, "abysmal" means someone
whose behavior is deemed very bad, even appalling. This woman was caught
red-handed trying to steal things in a department store. She was in
the car that tried to run over a police officer. This definitely sounds like
"abysmal" behavior to me! And because she tried to run away from the
police chasing her at the store, how does this judge really know
for sure that she is not a flight risk and will not try to take off
somewhere before they can set a date for her trial?
Meanwhile, the police officer involved, a seventeen year veteran of the force,
whose name has been withheld from the public, has been suspended from duty
pending an investigation into the shooting incident.
The local chapter of the NAACP is also weighing in on this case,
calling for the State Attorney General's Office to takeover the
investigation of the shooting while launching one of their own.
Why is a civil rights group deciding to get involved?
Could it be that the officer who fired the gun was white?
Meanwhile, the family of the woman, LaShanda Anderson,
who was fatally shot,
have gone to the media, claiming that her
death was "murder". They too are demanding an investigation.
As one family member told the Inquirer: "I don't care if she had
a (criminal) history as long as a telephone book. It could have
ended differently. Her past is her past. I feel as though this was
another senseless killing of an unarmed African American woman."
Another senseless killing of an unarmed African-American woman?
Isn't deliberately trying to run over a policeman with an SUV
considered akin to lethal force and attempted murder under the law?
The news media and the NAACP are just itching to make this a case
of racial bias before all the facts are in. I find it remarkable, although
hardly surprising, that the Inquirer has sought out family members of
the dead suspect, mainly to capitalize on their grief, while they and the rest
of the media seem reluctant to track down any actual eye witnesses of
this tragic event which occurred on a busy Saturday afternoon.
The NAACP is insisting that the Deptford Police Department now
install dash cameras in their patrol cars and wear body cameras
"to provide more transparency" in incidents which involve shootings.
I agree. In fact, from what I have recently seen concerning
white police officers pulling over African-American
drivers for some traffic offenses while wearing cameras
to record the incidents has actually worked to the
advantage of law enforcement, especially
in regards to the truth.
Two separate incidents recently made their way on to social
media. In both cases, the body cameras worn by the police record
the officers approaching the cars they pulled over on the shoulder
of the road and them greeting both the man and the woman
respectfully and with
professional courtesy, as they asked to
see their driver's licenses, registration, and insurance.
They then explained to both why they pulled them over.
Both drivers seem to cooperate with the police, and
although they obviously were not happy to receive
tickets for their driving offenses, they accepted the
citations and went on their way.
Both incidents should have been closed cases from there.
But these two troublemakers later went on social
media websites complaining that they were mistreated
and the police officers tried to intimidate them because they're black.
The man in the one incident later turned out to
be a member of the NAACP.
The footage from the cameras, however, proved
that he and the woman in the other incident
were lying about what really happened.
The police were simply doing their job.
What happened to these two people had to do with
careless driving and their own irresponsibility,
and nothing to do with their race or skin color.
In a related issue, according to the website Newsmax.com,
a selected list of reading requirements for freshman students
who will enter a South Carolina High School next fall have left
parents and the local chapter of the Fraternal Order
of Police fuming with righteous indignation.
According to the report, the kids who are taking an English 1
college prep course at Wando High School next year
are required to read two anti-police books,
"The Hate U Give" by Angie Thomas and "All-American Boys"
by Jason Reynolds and Brian Kiely.
Thomas' book depicts the killing of a teen's best friend by a police officer,
while the second book tells the story of a young man who is brutalized
by a police officer after being falsely accused of stealing.
While the school administration does not see anything wrong
with the kids reading these books, John Blackmon, of the
Tri-County Fraternal Order of Police certainly does.
"Freshmen, they're at the age when their interactions with law
enforcement have been very minimal," he said. They're not driving yet,
they haven't been stopped for speeding, they don't have these types of
interactions. This is putting it in their minds. It's almost an indoctrination
of distrust of the police and we've got to put a stop to that."
Meanwhile, in the uncertain world of everyday life,
thousands of policemen and women across this nation,
white, black, Hispanic, Asian, and other ethnic groups,
daily put on their uniforms and leave their
families and homes to go to work, upholding their
commitment to care about and to protect all Americans.
They all realize that this could be the day they will
encounter a dangerous situation or a desperate
criminal. They also understand all too well that they might
have to make a sudden, heart-wrenching decision
to take the life of another human being.
They also know that the life taken could be their own.
May God bless the brave men and women of law enforcement.
Their lives matter because all lives matter.
Especially to God.