"Remember: don't fight back, keep on stepping and
let God fight your battles, and win them."
Sarah Carter Perry Brown
1903-2011
She was born Sarah Frances,
the second daughter of the Reverend Thomas Carter
and his wife, Channie, and named after her
maternal grandmother, Sarah Frances Hand,
on December 10, 1903 in Jeffersonville, Georgia.
The Carters were a close knit family.
Sarah's father was a farmer who raised pigs
and chickens, as well as crops like
collard greens, string beans, corn,
peanuts, tomatoes, and grew peach trees.
Sarah, who attended a local school until
the third grade, when she had to quit to work on her
father's farm, remembered, "It was a different
time, but God was surely protecting us and leading us."
However, Sarah was born in the time of the segregated South,
where the harassment and murders
of black Americans
by members
of the notorious Ku Klux Klan
happened on
a regular basis.
One Sunday morning while walking home from church,
young Sarah was chased by members of the Klan.
Fortunately, her brother, Thomas Hezekiah, heard
his sister's cries for help and came to her rescue.
With growing concerned for their safety,
Reverend Carter eventually left the South, taking his
family from rural Georgia to Pennsylvania to live in
the city of Philadelphia. Although the move was a
hard one for Sarah and her family, they knew
God was with them on the journey.
Even after the Great Depression took all of
Reverend Carter's savings out of the bank, he
still managed to have enough money to eventually
move his family to southern New Jersey, and
the sleepy little community of Monroeville,
where he built a new home and started
another farm, not too far from where
his oldest daughter, Maud, lived with her husband.
Meanwhile, Sarah, who was married to her
first husband at the time, lived for awhile
in Philadelphia, and later in Passaic, in northern New Jersey,
before she eventually moved to South Jersey.
"We didn't have a whole lot, but we had the Lord,"
Sarah remembered, We had faith. We had spirit.
Our family prayed together, worked together,
and stayed together. We were taught to put God
I first learned about this remarkable woman's story
after reading the book written about her
by her grand-niece, Caryl R. Lucas, entitled,
"Aunt Sarah's Recipes For A Long And
Spirit-Filled Life. Wisdom and Soulful
Lessons From A 105-Year-Old Matriarch"

.
Throughout her long life, Sarah relied heavily
on her faith in the Lord Jesus Christ and the infallible
wisdom found in the Word of God to see her and her family
through life's struggles and storms.
Despite her busy daily schedule cooking for
her large family and working on the farm,
Sarah firmly believed in starting each day
giving praise and glory
to God for all His blessings in her life.
As the oldest member of Emmanuel Baptist Church
located in my hometown of Glassboro, New Jersey,
Sarah rarely missed Sunday services.
According to her niece, Caryl, heads would turn to
see her aunt walking into church wearing her beautiful suits
and elegant hats. Her unique sense of style
not only lit up the sanctuary, but, her
unshakable faith in God was an inspiration,
both to her pastor and many of her
fellow church members alike.
Sarah believed in allowing the light of
Christ to shine through her for His glory.
It was not always easy, however, especially when dealing
with difficult people, or racial prejudice, or even
jealous and gossipy members of her church.
I
am sure this godly woman had to bite her tongue
more than once after a rude or unkind remark was said to
or about her, but Sarah remained steadfast to her cause
for Jesus,
which is, that it is far better to sow good seeds
in your words or deeds, because eventually a good seed,
planted at the right moment, will in turn
produce an abundant spiritual harvest for
the glory of the kingdom of God.
Sarah was a fabulous cook, known for her
delicious, down home recipes for southern fried chicken,
potato salad, collard greens, and flaky biscuits, not to
mention delightful desserts like sweet potato pie and
Her niece's book records some of Sarah's own recipes
that I definitely want to try out now that I have found
this wonderful book again after finding
the right box of books it was stored in
after moving to my present home.
But far more importantly, the love and wisdom portrayed
within this ordinary woman's extraordinary spirit-filled life
remains a deep inspiration and encouragement
to me in my own daily walk of faith.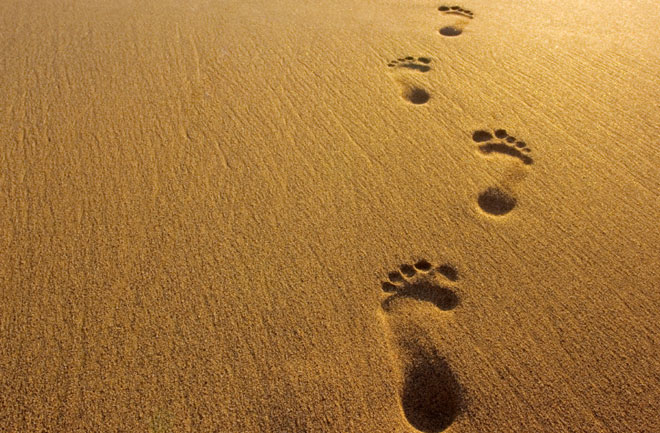 "We walk by faith, not by sight."
2 Corinthians 5:7
"I've kept my mind on Jesus. God has sure
been good to me. If I had a thousand tongues,
I couldn't thank Him enough."
Above quotes by Sarah Carter Brown were taken
from the book, "Aunt Sarah's Recipes For A Long And Spirit-Filled Life
Wisdom And Soulful Lessons From A 105-Year-Old Matriarch"
Copyright 2009 by Caryl R. Lucas